Liposuction
Liposuction (body contouring) is a surgical procedure that uses a suction technique to remove fatty deposits in a specific area of the body. Most often, liposuction is performed in the abdomen, chin, thighs and knees – the areas of the body that don't change with diet and exercise.


Modern body liposuction is a fast, almost atraumatic procedure, all manipulations are carried out through a small puncture using modern equipment from leading German manufacturers.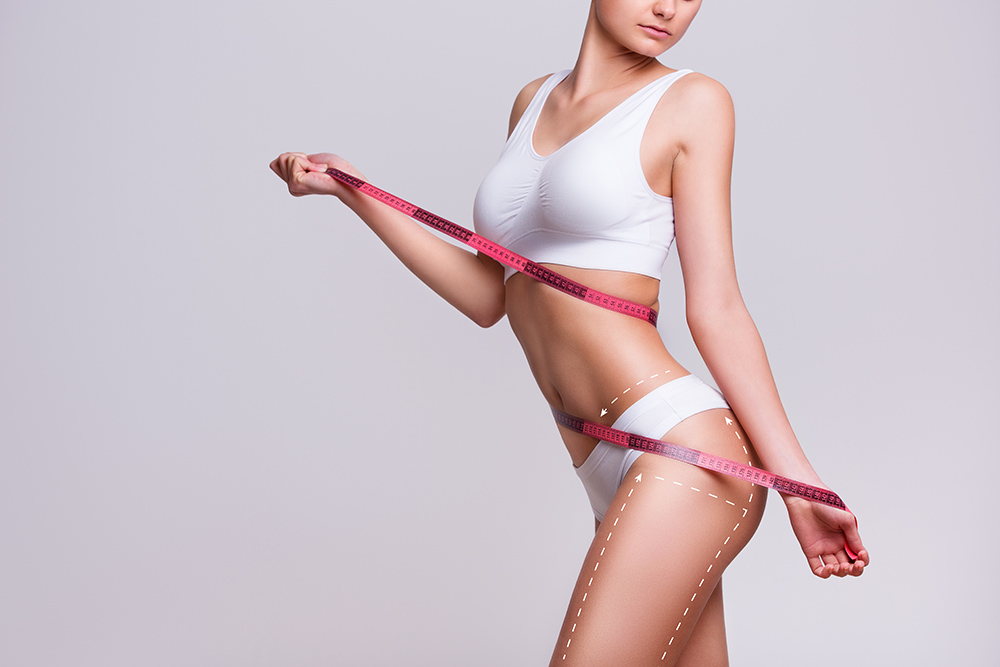 A modern method for correcting the body shape, to get a younger form in the shortest possible time.
All you need to know about LIPO
At the initial consultation the doctor evaluates the volume of work, learns about the patient's desires and chooses the most effective liposuction method:


Dry liposuction. 
Under general anesthesia through a small incision (3-5 mm) and liposuction cannulas the unwanted fat is removed without any fluid being infiltrated into the area.


Enhanced body liposuction (tumescent).
This method is similar to the first one, only the cannula is controlled by a special manipulator that produces reciprocating movements at a speed of 200 times per minute. 


Wet liposuction (tumescent). 
This method involves the surgeon injecting a large amount of Klein's solution (a mixture of lignocaine, epinephrine and saline) into the treatment area. The abundance of fluid creates additional room between the skin and the subcutaneous tissue. Therefore, the cannula can separate the fat cells easier with fewer traumas to the body. This method allows removal of up to 5 liters of fat deposits at a time.


Ultrasonic and laser. 
Ultrasonic liposuction is a type of fat loss procedure that liquefies fat cells before their removal. This is done with the guidance of an ultrasound combined with ultrasonic waves to target fat cells. This type of cosmetic surgery is also known as ultrasound-assisted liposuction (UAL).